Steve Harris
Photographer
01.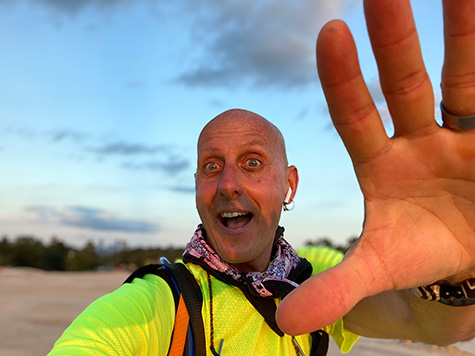 Steve Harris completed his schooling at Parsons School of Design in Paris, France in 1988, and embarked on a career that has taken him from the fashion industry on the streets of Paris, to the advertising community in New York City through the early 1990's, beyond and back.
After relocating to his native terrain in 1992, Steve put his efforts into Commercial and Fine Art photography with a renewed passion for his craft. After paying dues, in all ways with respect to photography, he slowly built a loyal following of clients and individuals who helped pave the way to a successful career.
During his tenure as House Photographer at the infamous Rockefellers Nightclub in Houston, he was able to tighten his grip into the rhythm of Texas music and create an extensive body of work of all that played the stage at Rockefellers. From there, it was an easy transition into photographing for the entertainment and music industries. In the spring of 2007, Steve's first book, "Texas Troubadours" was published by the University of Texas Press, and was received with great reviews.
In recent years, Steve has found himself at the forefront of construction projects, near and far. Combining a unique perspective of fine art imagery, then merging that with raw construction sites. This has taken his beyond the box thinking, and created a new way of envisioning construction, both in the air, and terra firma.
Beyond, he is still hard at work with commercial assignments, getting dirty on construction sites, flying drones for both stills and motion projects, while continuing to create beautiful imagery on the ground. and, as always, expanding his personal projects, some that will see him traveling, others right outside the back door. he is also readying his next book, "south" for publication.
Steve lives in Houston, Texas with his beautiful wife, Gisele, their 4 children, Sheriff, Archer, Ransom and Holland and 2 dogs, Spencer & Gary.
For more on Steve Harris and his photography feel free to check out other sites which showcase his work:
My Instagram       My Book
Compadre Records
Exxon
Uptown Houston District
Houston Arboretum
Greater Houston Convention & Visitors Bureau
Memorial Park Conservancy
FMG Houston
Judson Design
Houston Texans
Rives Carlberg Advertising
Lopez Negrete Communications
Rounder Records
Shell Oil
Houston Dynamo
Methodist Healthcare, San Antonio, TX
Rice University
Shoehorn Design